Petal Flower Fairies Window Pane Lap Size Kaleidoscope Quilt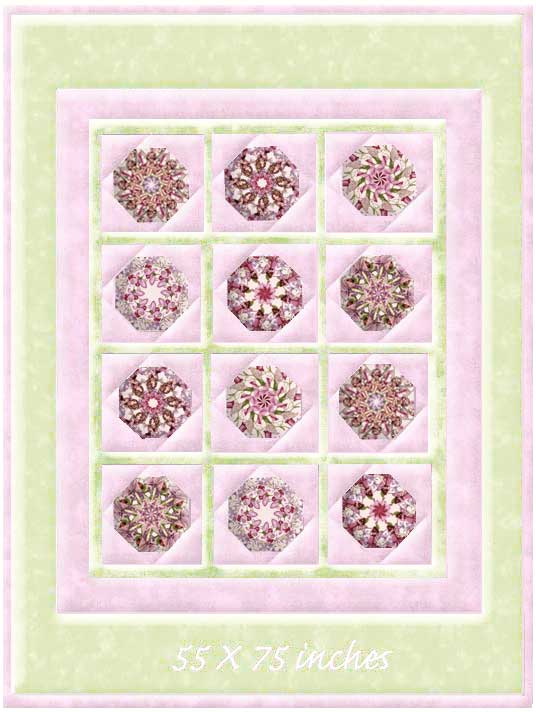 ONLY 2 ITEMS LEFT!
Units in box: 1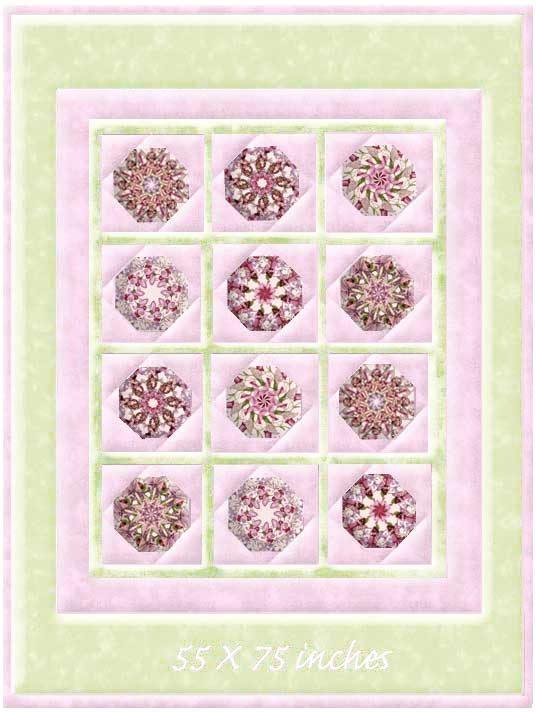 Lap Quilt finishes 55 X 75 inches and uses 12 precut kaleidoscope blocks. Kit includes:
Twelve Precut Kaleidoscope Blocks
Fabric for Green Borders and Frames
Petal Pink Background Fabric (includes binding)
The Kaleidoscope blocks are precut from Michael Miller's Petal Flower Fairies.The magical flower fairies from the Flower Fairy books of beloved British artist Cicely Mary Barker live on today in this whimsical collection of her playful watercolor illustrated flower fairies, sure to warm the hearts and imaginations of children and adults everywhere. Representative of uniquely British flowers, these magical, plum colored fairies pose among bell flowers, lilies, tulips and blossoming vines, inspiring fantasy and fun in your sewing quilting adventure. Colors include Iris, Lavender, Dusty Plum, Santa Fe Rose,Cream, and Leaf, on a Soft Petal Pink ground, all lightly etched in Silver Metallic Glitter. About half the blocks will have fairies and half will have flowers.
Batting and Backing NOT included
Avalon Bloom ©2012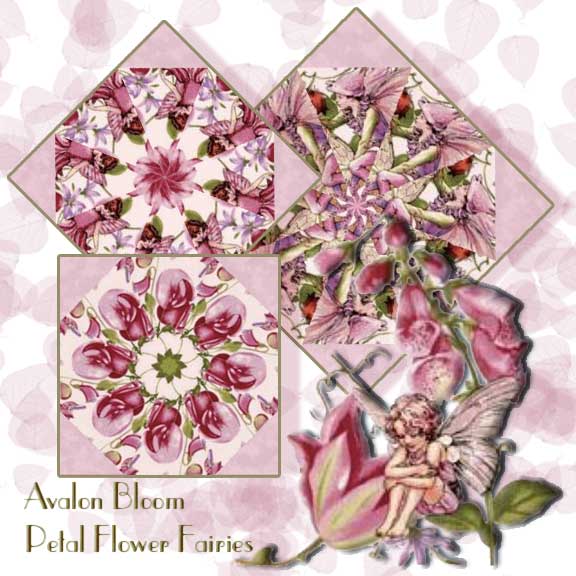 © AvalonBloom 2023 - ALL RIGHTS RESERVED
Your Previously Viewed Items: