Kaffe Fassett Lake Blossoms Blue On-Point Kaleidoscope Quilt Kit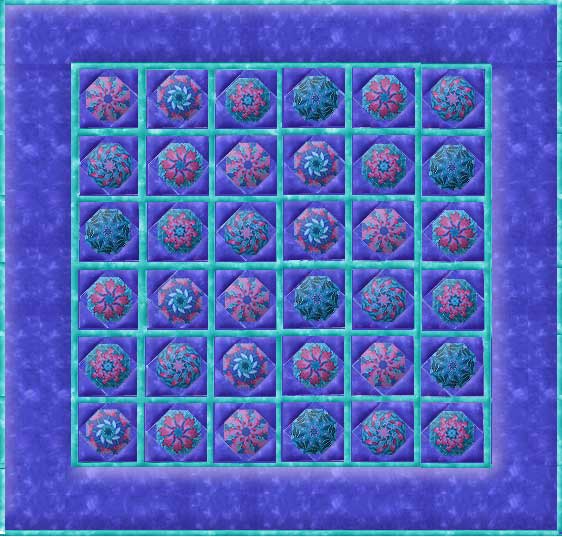 ONLY 2 ITEMS LEFT!
Units in box: 1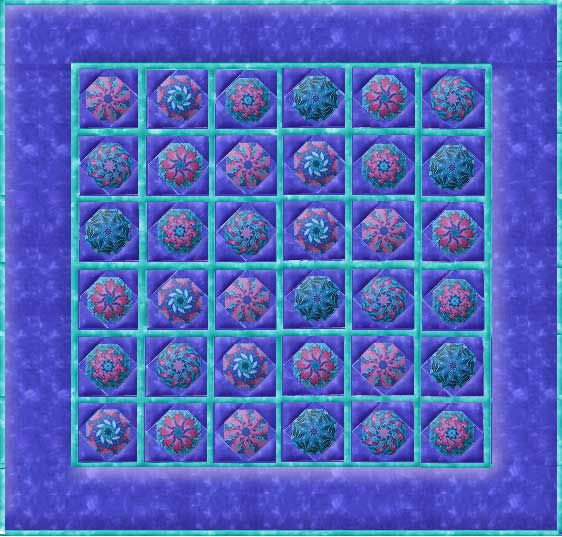 American artist Kaffe Fassett has made his home in London, England, for the past 40 years. Born in San Francisco, he was raised in Big Sur where his interest in art was nurtured by his mother, grandmother, and great grandmother...all painters. A free spirit, he found work painting murals, illustrating books, doing set designs for theater, and selling his paintings. His unabashed embrace of deep, rich color makes him an icon in the quilting world. Pre cut Kaleidoscopes are cut from Lake Blossoms Blue by Kaffe Fassett. Colors include Periwinkle, fuchsia, turquoise, and green.
Queen Size 84 by 96 inch quilt kit includes the following
King Size 100 X 96 inch quilt kit includes the following
30 for the Queen and 36 for the King Pre cut Eight Inch Kaleidoscope Blocks
Periwinkle Background and Borders Fabric
Turquoise Frames Fabric
Binding
No Batting or Backing included.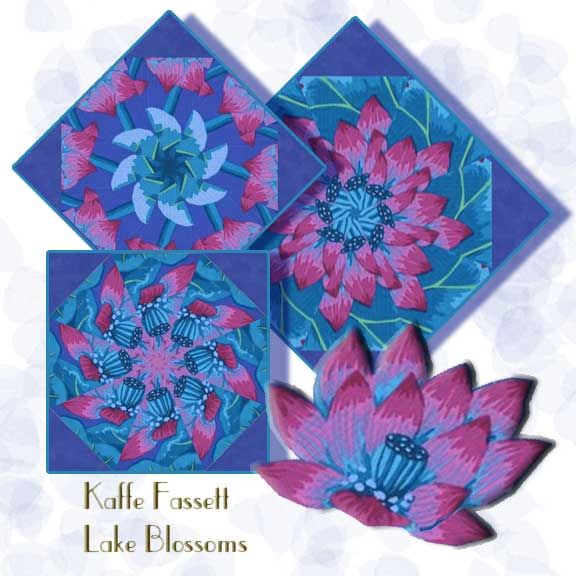 © AvalonBloom 2023 - ALL RIGHTS RESERVED
Your Previously Viewed Items: