Kaffe Fassett Petunia Kaleidoscope Basket Quilt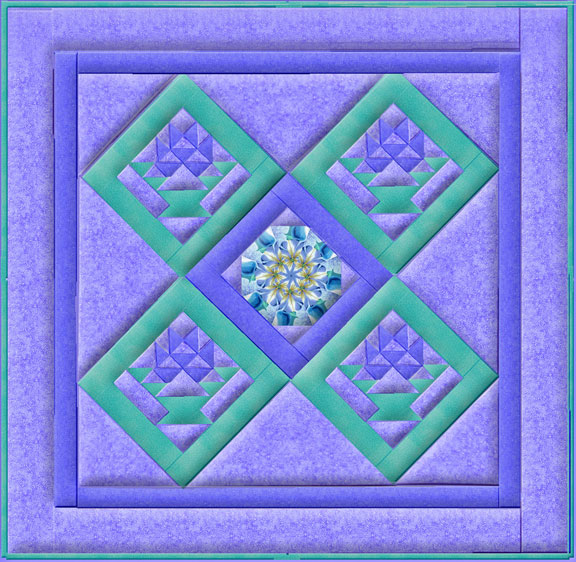 ONLY 3 ITEMS LEFT!
Units in box: 1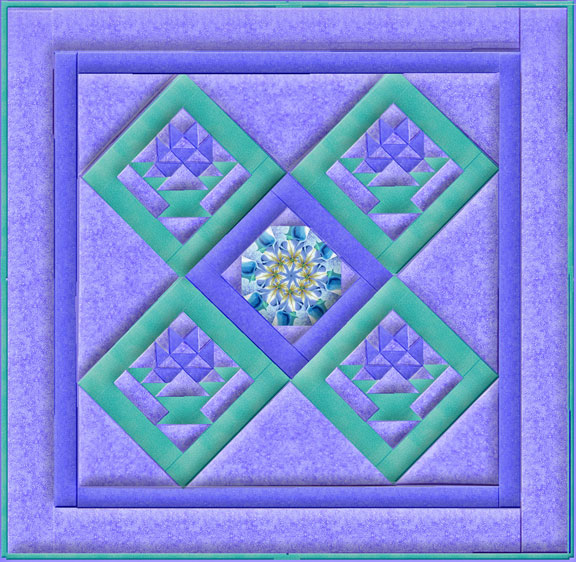 Kaffe Fassett and his Collective have a devoted following of enthusiasts. The fabrics fuse historic design with modern elements, and beautiful floral motifs. Here the soothing presence of petunias in a comforting, richly painted palette of hues in saturated color that mark his signature style. A precut kaleidoscope block in Petunia provides the focal point for the kaleidoscope that is unique in each quilt. The kaleidoscope is surrounded by four basket blocks. T

he

colors include White, Turquoise,Teal, Honey, Amethyst and Delft Blue.The Kaleidoscope block is precut from Petunia by Phillip Jacobs for the Kaffe Fassett Collective pattern PWPJOWO Color Delft.
This is a precut kit to sew a quilt top. Finished dimension for the quilt is 48 X 48 inches. Our Fast and Easy Blooming Block© is cut from 100 percent cotton fabric. Each kaleidoscope will be uniquely different due to layering the fabric in exact repeats to create a kaleidoscope effect by precisely rotary cutting them. It is specially cut so that the centers will lie flatter and so there is no bias on the edges of the block so they lie flat in your quilt. Illustrated instructions included
to complete
the quilt top.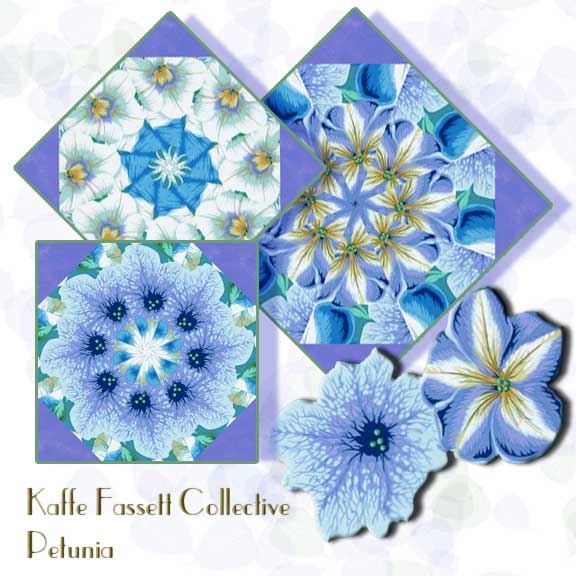 © AvalonBloom 2023 - ALL RIGHTS RESERVED
Your Previously Viewed Items: