Woodland Splendor Poinsettia Kaleidoscope Christmas Stocking Kit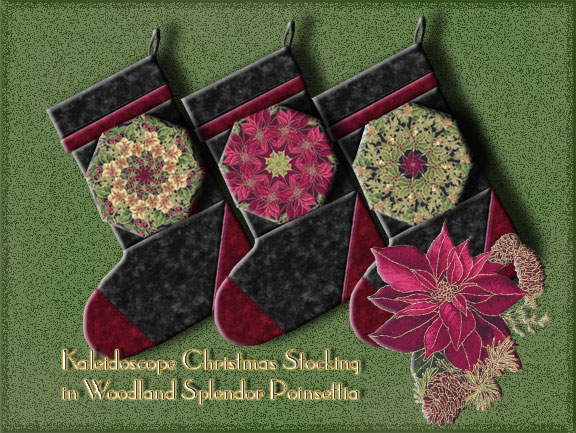 ON SALE!
Sale Price: $32.00
6 items in stock
Units in box: 4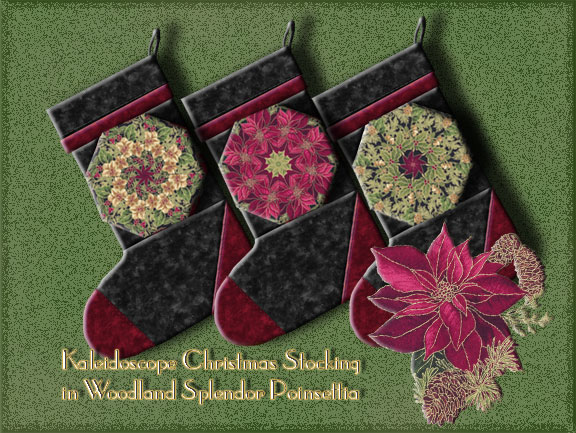 This is a kit to make 4 Woodland Splendor Christmas Stockings. Using Kaleidoscopes makes each stocking as unique as its owner. Stocking finishes 13 inches wide by 18 inches long after cuff is rolled down. Kaleidoscopes are cut from Woodland Splendor Poinsettia
.

Crimson Poinsettias with Pine boughs on a black ground.

Colors include crimson, green and black with gold metallic accents throughout..
Kit Includes:
4

pre cut

kaleidoscopes
background fabric
contrast fabric
NO Batting or Backing included
© AvalonBloom 2023 - ALL RIGHTS RESERVED
Your Previously Viewed Items: