Jolly Ole' St. Nick Window Pane Lap Size Kaleidoscope Quilt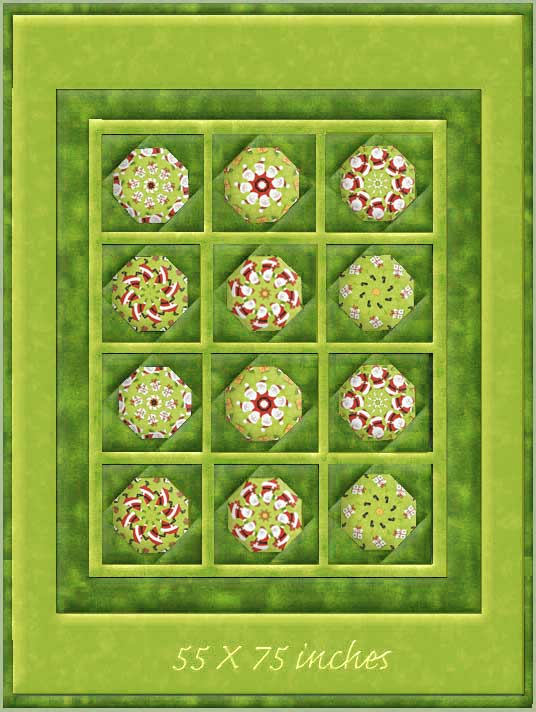 ON SALE!
Sale Price: $80.00
ONLY 2 ITEMS LEFT!
Units in box: 1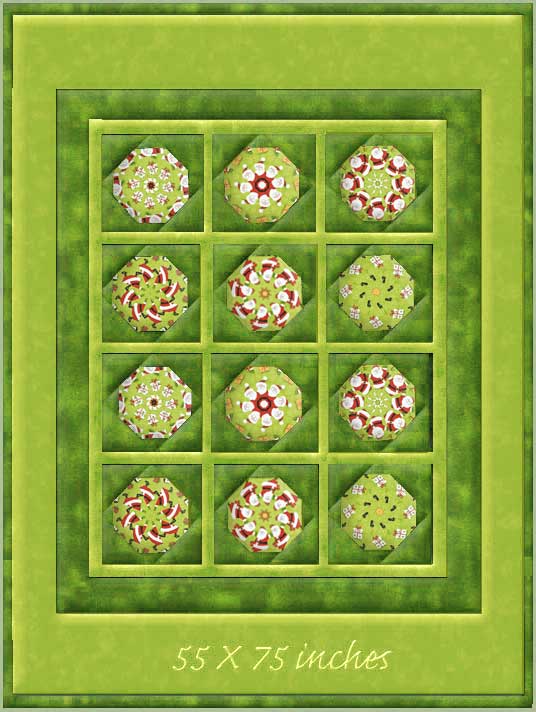 Lap Quilt finishes 55 X 75 inches and uses 12 pre cut kaleidoscope blocks. Kit includes:
Twelve Precut Kaleidoscope Blocks
Fabric for Green Borders and Frames
Pear Green Background Fabric (includes binding)
Features kaleidoscopes cut from Jolly Ole' St. Nick by Shelly Comiskey of Simply Shelly Designs for Henry Glass with adorable Santa Clauses, on a background of the season's hottest new color, Pear Green.

Batting and Backing NOT included
Avalon Bloom ©2018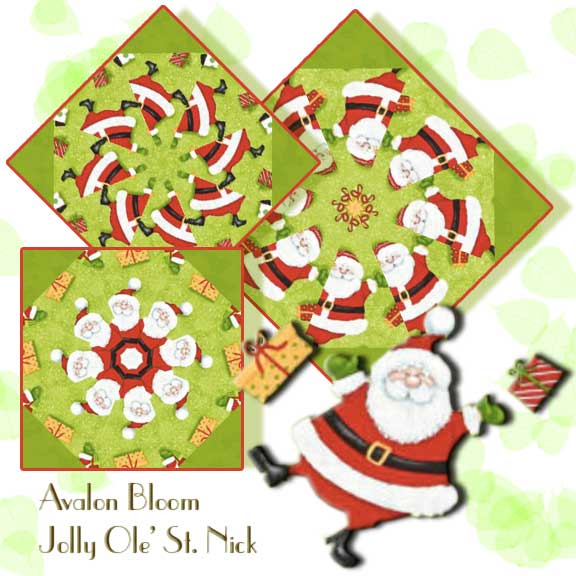 © AvalonBloom 2023 - ALL RIGHTS RESERVED
Your Previously Viewed Items: