Cats in the Window with Kaleidoscopes Pattern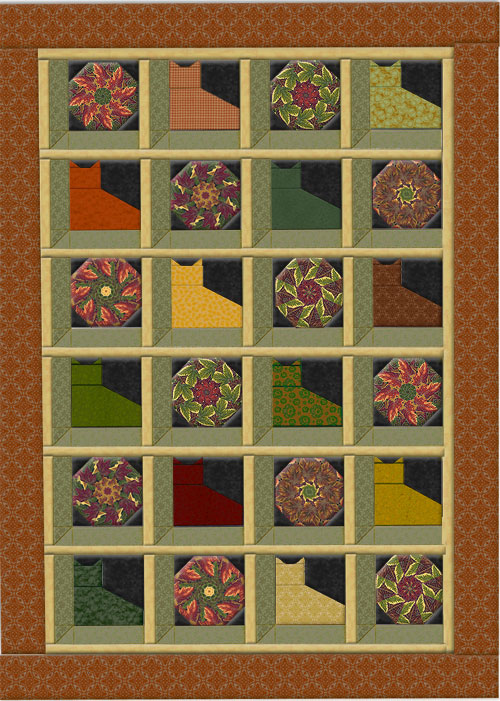 21 items in stock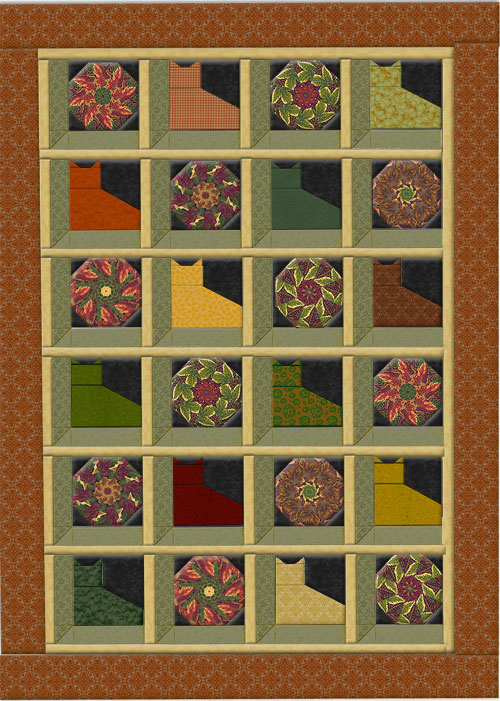 Cats in the Window with Kaleidoscopes finishes 55 1/2 X 77 1/2 inches and uses 12

precut

kaleidoscope blocks.
It uses 12 different 12 inch square fabrics for the cats. It can be made up with any of our kits, and the
bonus is you can pull from your stash to make the cats. The attic window frames couldn't be simpler,
no set in seams
on the diagonal, instead we just used some half square triangles.
12

Precut

Kaleidoscopes
Border Fabric 1 1/4 yard


Small Borders and Grills Fabric 1 yard

Dark Frame Fabric 5/8 yard

Light Frame Fabric 5/8 yard

Background Fabric 5/8 yards

12 Blocks of Fabric for cats

Bindng

1/2 yard
©AvalonBloom 2011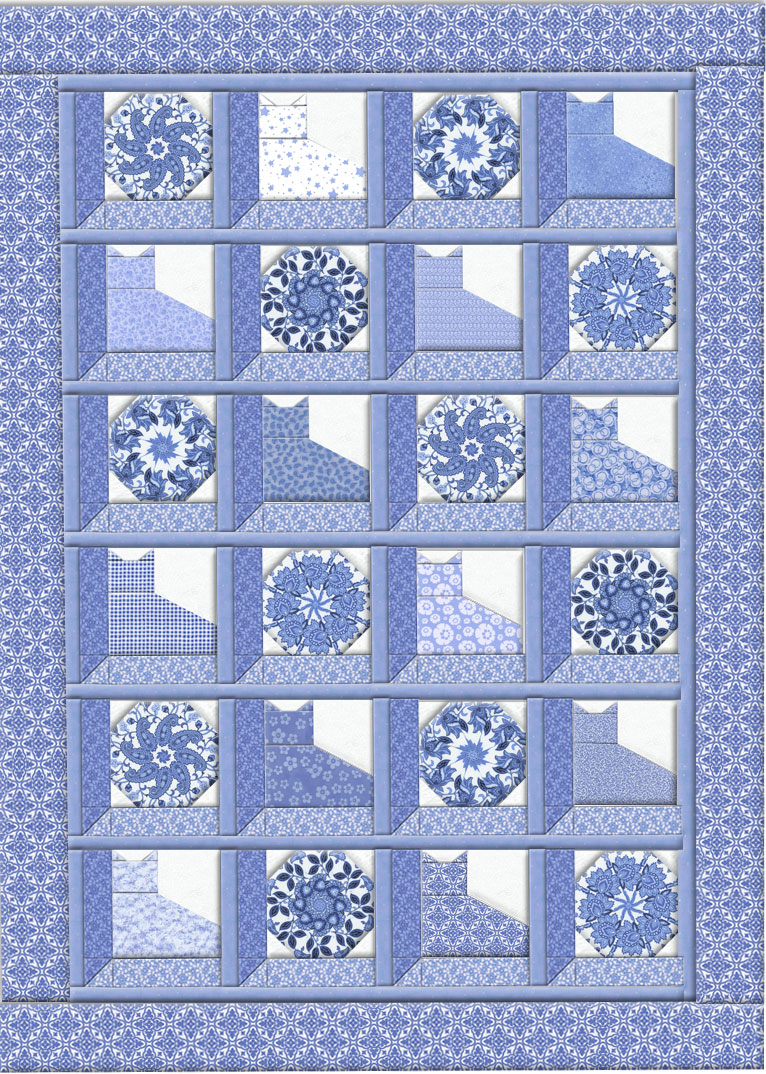 © AvalonBloom 2023 - ALL RIGHTS RESERVED
Your Previously Viewed Items: