Woodland Poinsettia Splendor Christmas Tree Wall Hanging Kit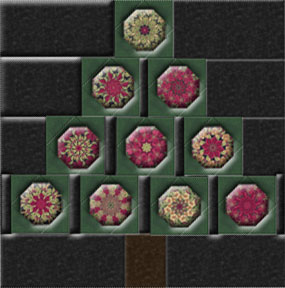 ON SALE!
Sale Price: $68.00
ONLY 3 ITEMS LEFT!
Units in box: 1

A great kit for beginners. Beautiful and unique Kaleidoscope ornaments adorn a Christmas Tree Wall Hanging Kit finishes 56 X 56 inches. This includes ten

pre cut

8 inch Kaleidoscope Blocks, the fabric and pattern to make this wall hanging. Kaleidoscopes are

pre cut

from
the

Woodland Poinsettia Splendor and

features stunning crimson red poinsettias etched in gold on a black ground for the Christmas Season.
© AvalonBloom 2023 - ALL RIGHTS RESERVED
Your Previously Viewed Items: