Paint Splatter Cats in the Window with Kaleidoscopes Quilt Top Kit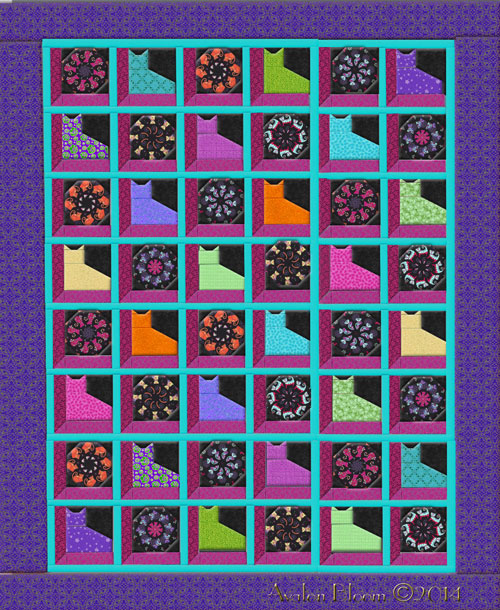 ONLY 2 ITEMS LEFT!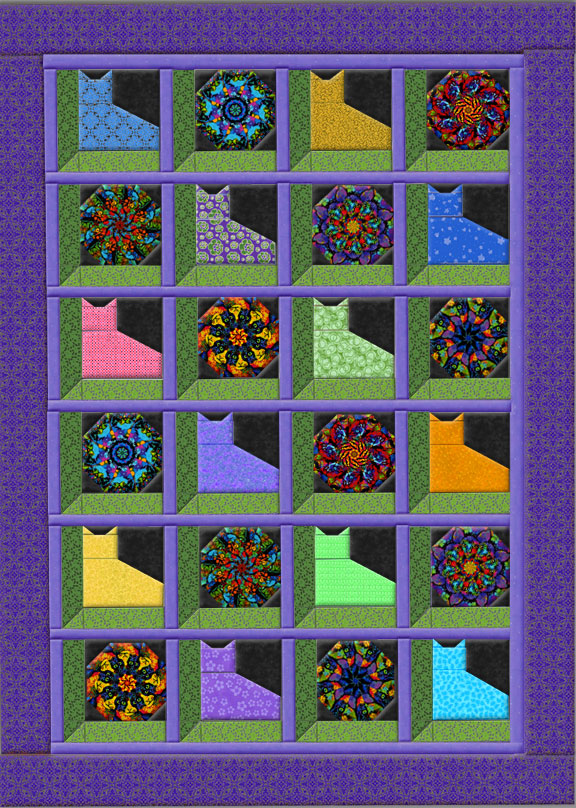 Cats in the Window with kaleidoscopes comes in two sizes. Choose your size below. A Lap Quilt that finishes 55 1/2 X 77 1/2 inches and a Queen size 84 X 102 inch quilt. Kaleidoscopes are precut in Splatter Paint Cats that features an array of vibrant colors and some real fun artistic felines! Colorful cats and graffiti paint against a black backdrop. Paint Splatter Cats by Timeless Treasures.Colors include Hot Pink, Magenta, Sun Yellow, Orange, Lime Green, Turquoise, Blue, Violet Purple, and Black. The kit includes 9 inch square fabrics to cut the cats and the instructions to cut and sew the quilt top. The attic window frames couldn't be simpler, no set in seams on the diagonal, instead we just used some half square triangles.
Lap Kit includes 12 precut kaleidoscopes and 12 fabric squares to cut the cats.
Queen size kit includes 24 precut kaleidoscopes and 24 fabric squares.
The kit also includes fabric to complete the top and binding.This includes, instructions for Cutting and Sewing,
Does NOT include Batting or Backing.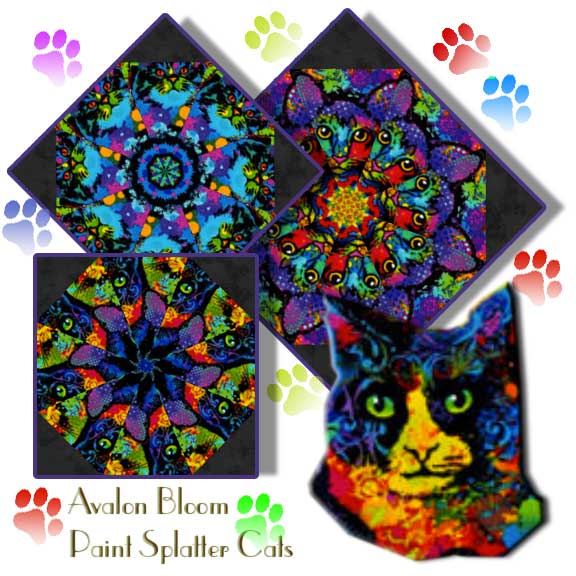 © AvalonBloom 2023 - ALL RIGHTS RESERVED
Your Previously Viewed Items: