Cottage Grove Pinwheels and Kaleidoscopes Quilt Kit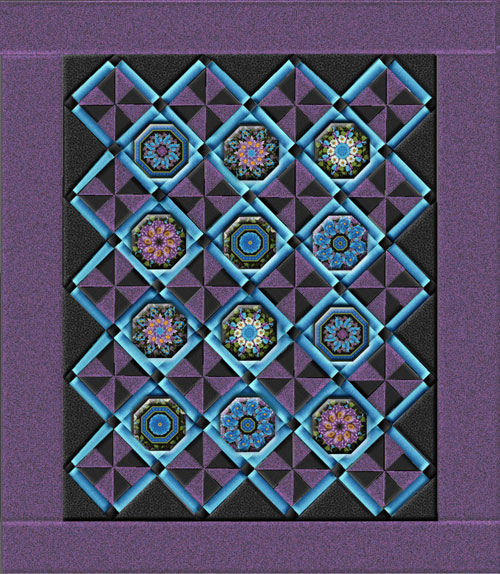 ONLY 3 ITEMS LEFT!
Units in box: 1
Kaleidoscopes are cut from

Cottage Grove by Chong-a Hwang for Timeless Treasures Fabrics

. A cottage garden with purple poppies, zinnias, daisies, and lavender in a border stripe print. The colors include, Turquoise, Cobalt Blue, Lavender, Violet, Black and Metallic Gold.

, Twelve

Precut 8 inch Kaleidoscope blocks are included for this Double
Size 74 by 85 inch quilt.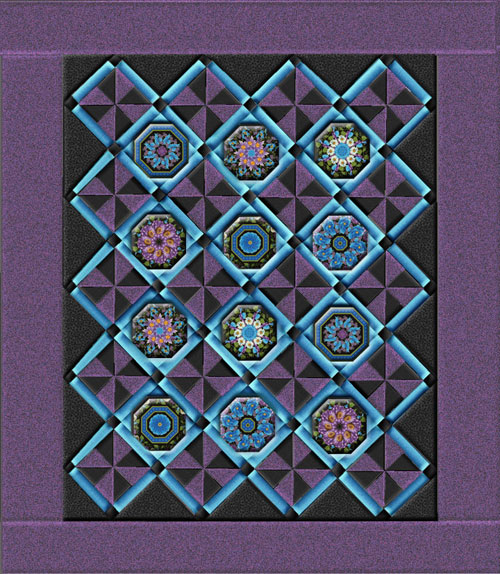 Kit Includes
12 Precut Blocks
Pattern
Light Background Fabric
Dark Contrast Fabric
Light Contrast Fabric
Accent Fabric
NO Batting or Backing included.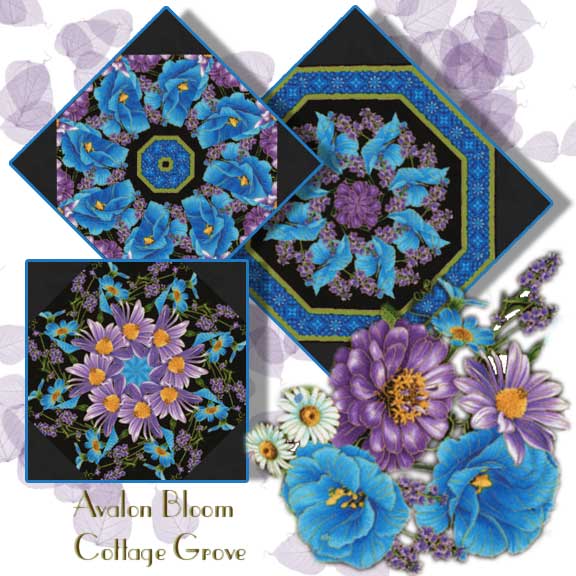 © AvalonBloom 2023 - ALL RIGHTS RESERVED
Your Previously Viewed Items: