Stars and Stripes Kaleidoscope Fan Table Runner Kit


ONLY 2 ITEMS LEFT!
Units in box: 4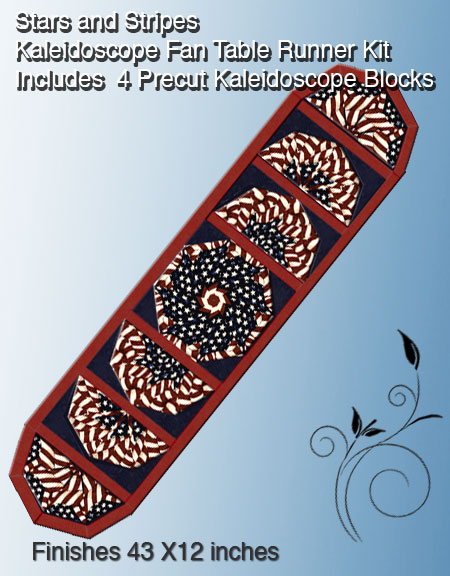 Hurray for the red,white and blue in this wonderful patriotic print

. Kaleidoscopes cut from Cranston VIP Stars and Stripes.
Every set of Kaleidoscope Fans is unique and

addorn

either side of a unique focal kaleidoscope on this Table Runner.
This kit includes:
four precut Kaledoscopes
Fabric to cut and finish Table Runner top only.
Pattern
No batting or

backng

included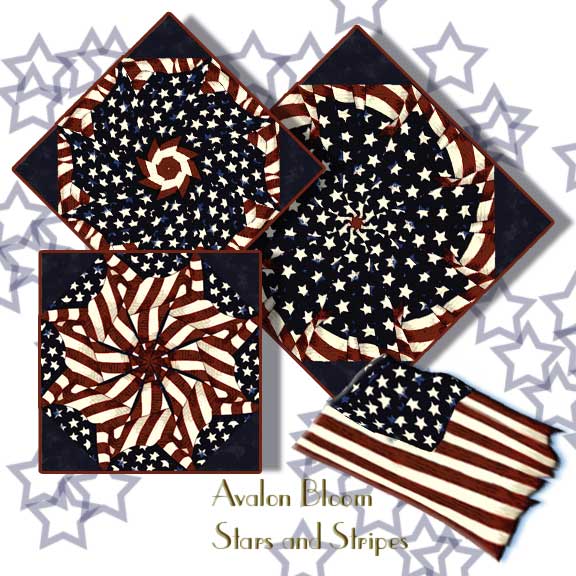 © AvalonBloom 2023 - ALL RIGHTS RESERVED
Your Previously Viewed Items: