Crimson and Holly Kaleidoscope Fan Place Mat Kit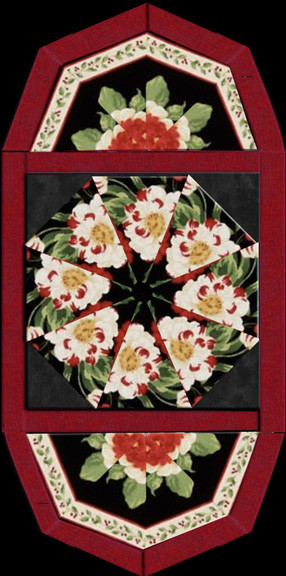 6 items in stock
Units in box: 4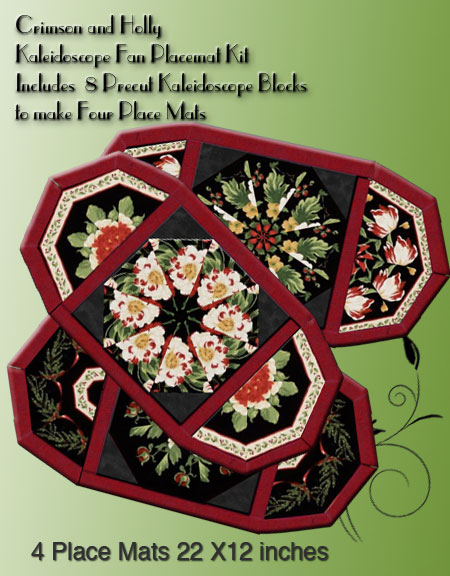 Danhui Nai creates gorgeous florals and combines them with traditional Jacobean flowers, Her Crimson and Holly collection reflects these diverse design elements into an ecclectic celebration.
Kaleidoscopes cut from Crimson and Holly by Danhui Nai for Wilmington Prints.
Every set of Kaleidoscope Fans is unique and adorn either side of a unique focal kaleidoscope on these placemats.
This kit includes:
Eight pre cut Kaleidoscopes
Fabric to cut and finish four(4) placemat tops only.
Pattern
No batting or backing included
©AvalonBloom 2015
© AvalonBloom 2023 - ALL RIGHTS RESERVED
Your Previously Viewed Items: