Kaffe Fassett Millefiore Calendar Wall Hanging Kit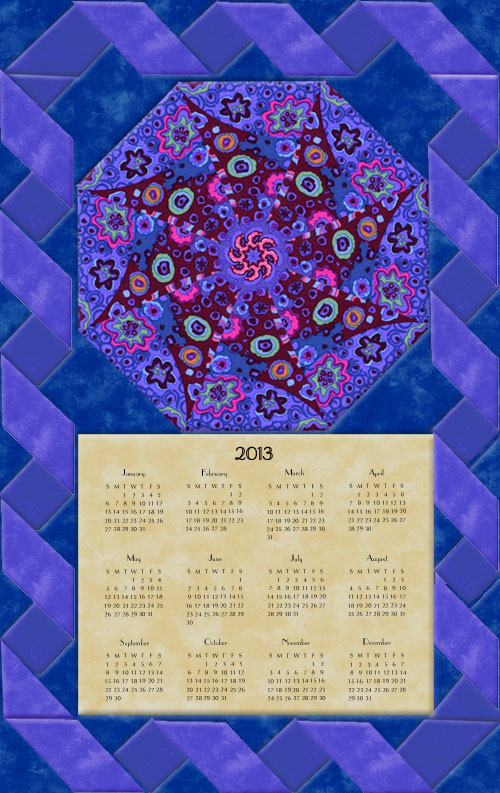 ONLY 2 ITEMS LEFT!
Units in box: 1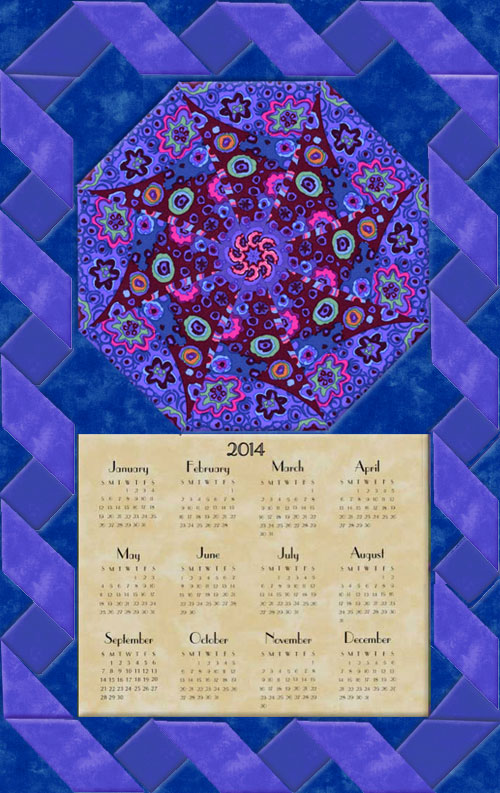 Millefiore Calendar Wall Hanging Kit. Kaleidoscope cut from
Millefiore by Kaffe Fassett.
Millefiori is a glasswork technique which produces distinctive decorative patterns on glassware. The term millefiori is a combination of the Italian words "

mille

" (thousand) and "

fiori

" flowers. From Westminster Fabrics. American artist Kaffe Fassett has translated this artform into a bold print. The colors are periwinkle, mint , purple and coral on a dark periwinkle ground.
This includes the illustrated instructions to make this Wall Hanging as well as a preprinted 8 1/2 by 6 3/4 inch muslin insert with the calendar printed on it. The finished size of the Wall Hanging is approximately 11 by 17 1/2 inches. Block and 3 fat quarters included.
Wall Hanging Includes:
1 Pre cut 8.5 inch Block
Fat Quarter Background Fabric
Fat Quarter Light Contrast Fabric
Fat Quarter Dark Contrast Fabric
Choose Your Calendar Year from Above Left
© AvalonBloom 2022 - ALL RIGHTS RESERVED
Your Previously Viewed Items: