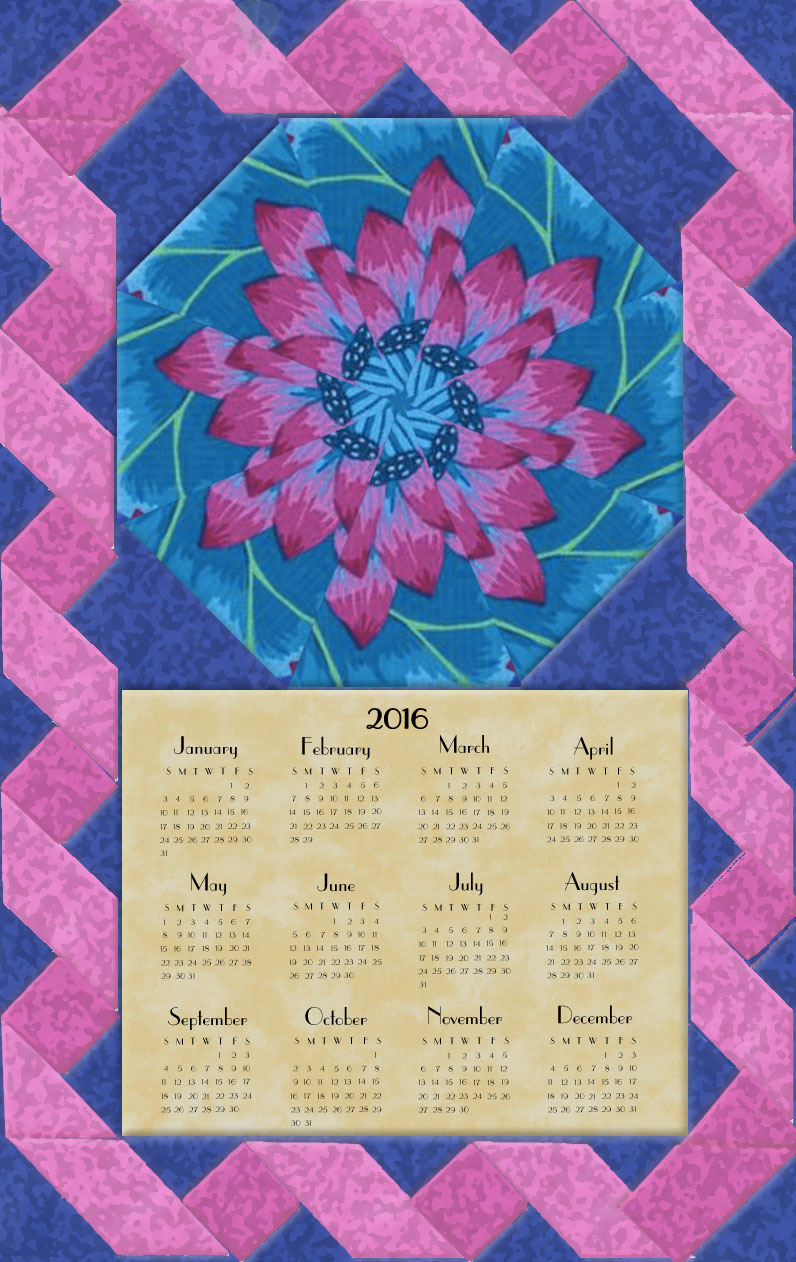 Designed by Kaffe Fassett, h

is unabashed embrace of deep, rich color makes him an icon in the quilting world. T

he bold color palette includes shades of Periwinkle, fuchsia,turquoise, and green. The kaleidoscope is cut from Lake Blossom by Kaffe Fassett for Westminister Fabrics.
This includes the illustrated instructions to make this Wall Hanging as well as a preprinted 8 1/2 by 6 3/4 inch muslin insert with the calendar printed on it. The finished size of the Wall Hanging is approximately 11 by 17 1/2 inches. Block and 3 fat quarters included.