Jason Yenter Shangri La Calendar Wall Hanging Kit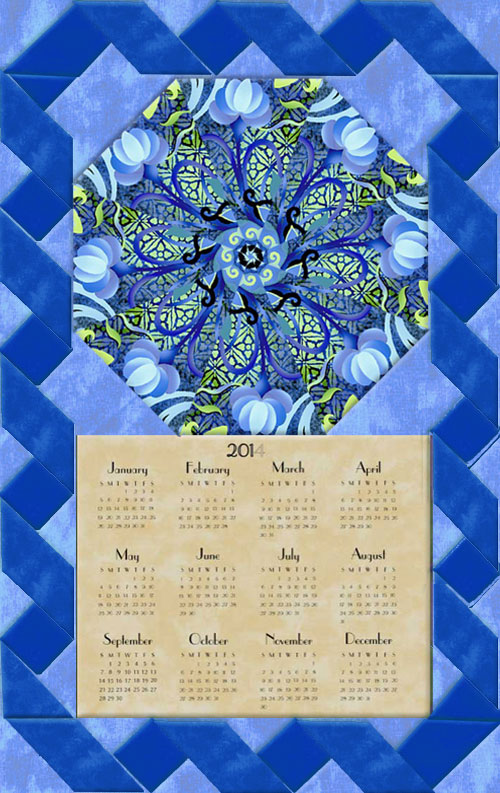 ONLY 3 ITEMS LEFT!
Units in box: 1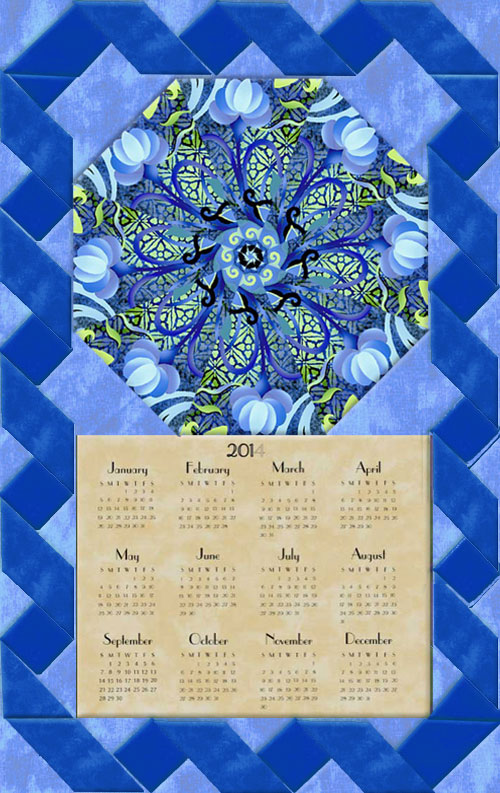 A lush garden of ornate blossoms, curling filigree vines and shaded tiles give you a glowing garden to enjoy anytime of year. Shangri-La is a name for a fictional place sure to embody an earthly utopia. Colors include Honeydew, Mint, Aquamarine, Mist,Sky Blue, and Royal Blue.

Focal Kaleidoscope cut from Shangri La by Jason Yenter for In The Beginning Fabrics.
This includes the illustrated instructions to make this Wall Hanging as well as a preprinted 8 1/2 by 6 3/4 inch muslin insert with the calendar printed on it. The finished size of the Wall Hanging is approximately 11 by 17 1/2 inches. Block and 3 fat quarters included.
Wall Hanging Includes:
1 Pre cut 8.5 inch Block
Fat Quarter Background Fabric
Fat Quarter Light Contrast Fabric
Fat Quarter Dark Contrast Fabric
Choose Your Calendar Year from Above Left
© AvalonBloom 2021 - ALL RIGHTS RESERVED
Your Previously Viewed Items: