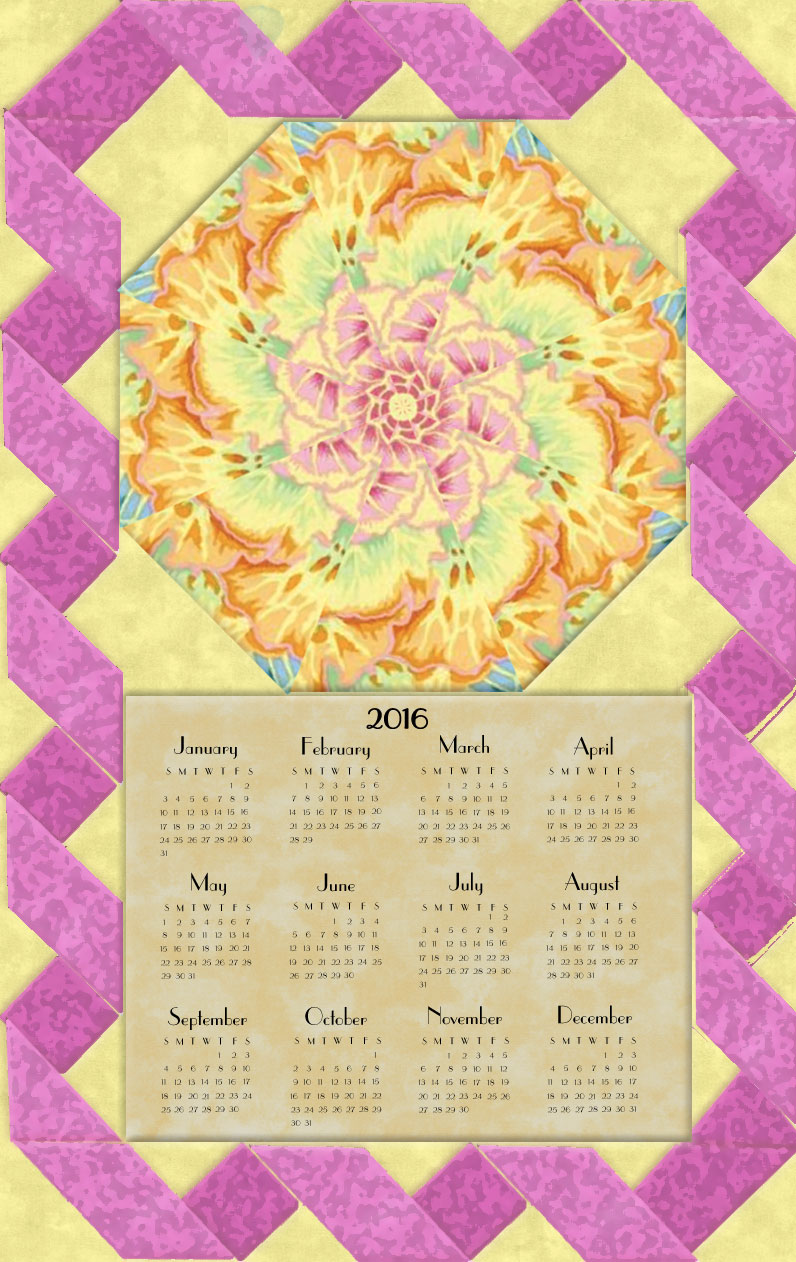 The most decorative members of the Brassica family cabbages and kale, create a stunning explosion of leafy splendor. Gorgeous colors make this design a show stopper! The colors include Sky and Azure Blue, Teal, Pink, Wine, Mint & Jade Green and Yellow. The kaleidoscope is cut from
Brassica, from the Kaffe Fasset Collective by Philip Jacobs for Rowan Fabrics.
This includes the illustrated instructions to make this Wall Hanging as well as a preprinted 8 1/2 by 6 3/4 inch muslin insert with the calendar printed on it. The finished size of the Wall Hanging is approximately 11 by 17 1/2 inches. Block and 3 fat quarters included.