Laurel Burch Embracing Horses Calendar Wall Hanging Kit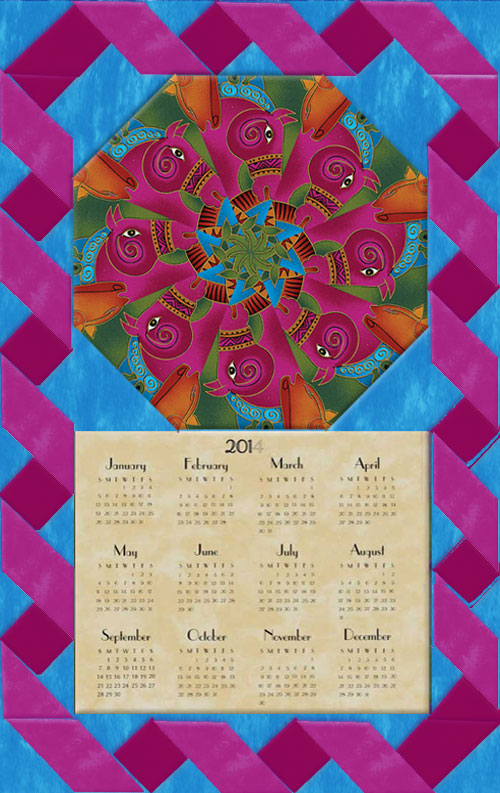 ONLY 1 ITEM LEFT!
Units in box: 1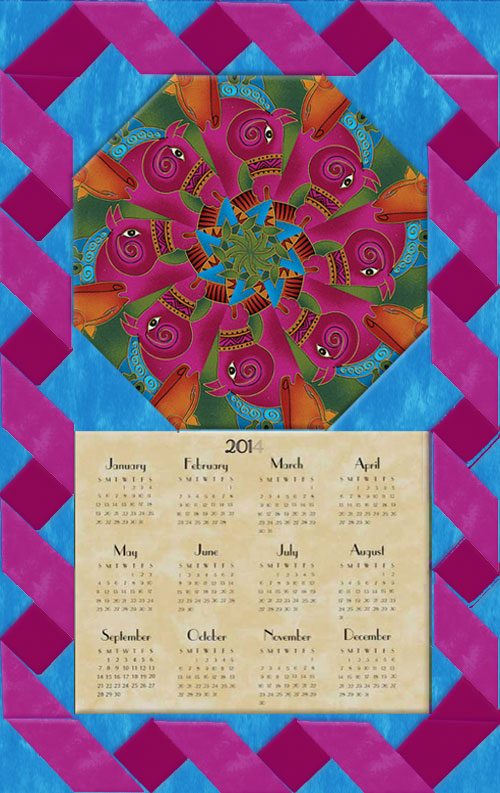 Wild and full of spirit, this herd of majestic horses look regal with patterned manes and gold metallic highlights. Done in Laurel Burch's signature style and rich Southwestern colors, this print will be a favorite for horse lovers everywhere.

By Laurel Burch for Clothworks Embracing Horses. Colors are Azure, Turquoise, Magenta, Hot Pink, Olive & Dk Green, Marigold, Rust Red, and Yellow, all etched in gold metallic.
This includes the illustrated instructions to make this Wall Hanging as well as a preprinted 8 1/2 by 6 3/4 inch muslin insert with the calendar printed on it. The finished size of the Wall Hanging is approximately 11 by 17 1/2 inches. Block and 3 fat quarters included.
Wall Hanging Includes:
1 Pre cut 8.5 inch kaleidoscope Block
Fat Quarter Background Fabric
Fat Quarter Light Contrast Fabric
Fat Quarter Dark Contrast Fabric
Choose Your Calendar Year from Above Left
© AvalonBloom 2023 - ALL RIGHTS RESERVED
Your Previously Viewed Items: