Joyful Season Poinsettias Kaleidoscope Fan Place Mat Kit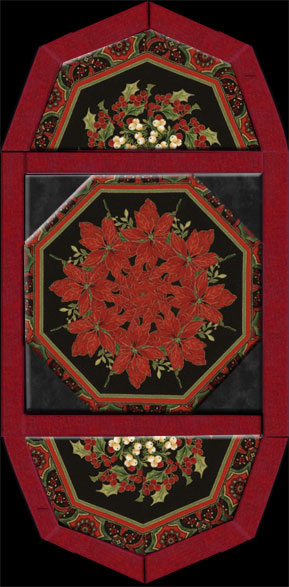 6 items in stock
Units in box: 4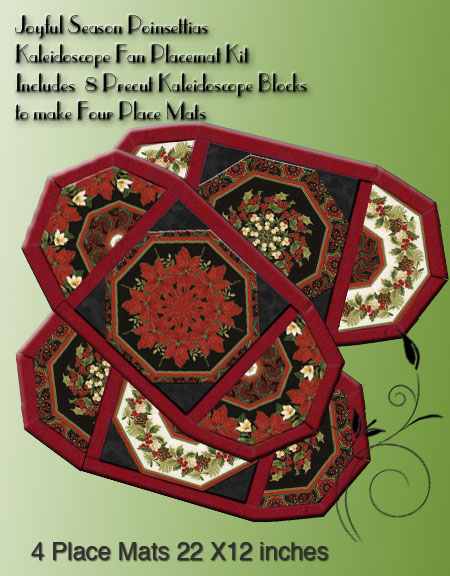 Tis the season to be joyful! Celebrate the holiday with poinsettias, pine trees, and more, all with tinsel-tastic metallic details that are sure to make this holiday season one to remember!.

Colors include

ivory, red, green, black, white, and metallic gold.
Every set of Kaleidoscope Fans is unique and adorn either side of a unique focal kaleidoscope on these placemats.
Eight Kaleidoscope blocks pre cut from

Joyful Seasons Poinsettias by Timeless Treasures.
This kit includes:
Eight pre cut Kaleidoscopes
Fabric to cut and finish four(4) placemat tops only.
Pattern
No batting or backing included
©AvalonBloom 2018
© AvalonBloom 2022 - ALL RIGHTS RESERVED
Your Previously Viewed Items: