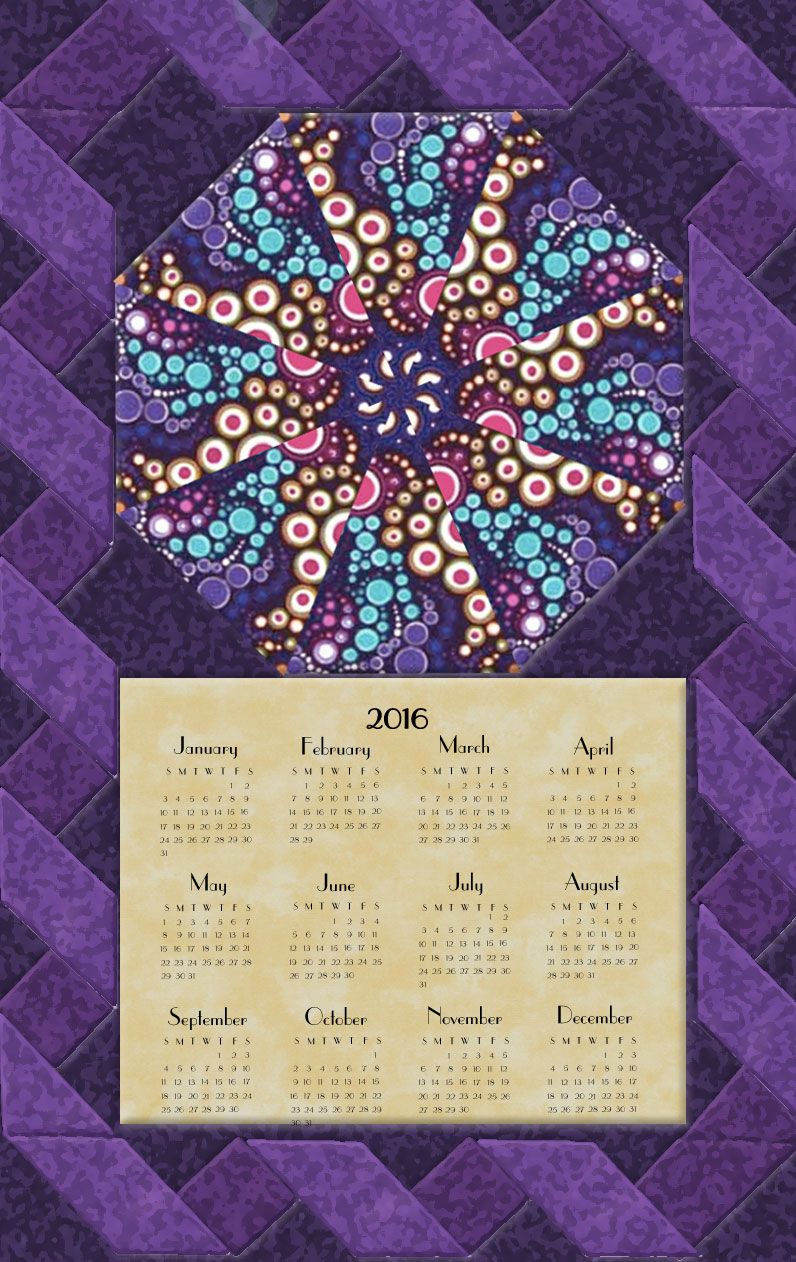 Bubbles and concentric circles fizz around one another, all over a solid dark ground peeking through. This luminescent, jewel toned print plays on natural motifs as well as geometric abstractions resulting in a contemporary explosion of visual interest. Colors include White, Aqua, Blue Topaz, Ginger Gold, Lime, cocoa, Tangerine, Magenta, Cerise, Orchid, Royal Purple.

Kaleidoscope cut
Effervescence by Amelia Caruso for Robert Kaufman Fabrics.
This includes the illustrated instructions to make this Wall Hanging as well as a preprinted 8 1/2 by 6 3/4 inch muslin insert with the calendar printed on it. The finished size of the Wall Hanging is approximately 11 by 17 1/2 inches. Block and 3 fat quarters included.