Holiday Flourish 8 Holly Day Table Runner Kit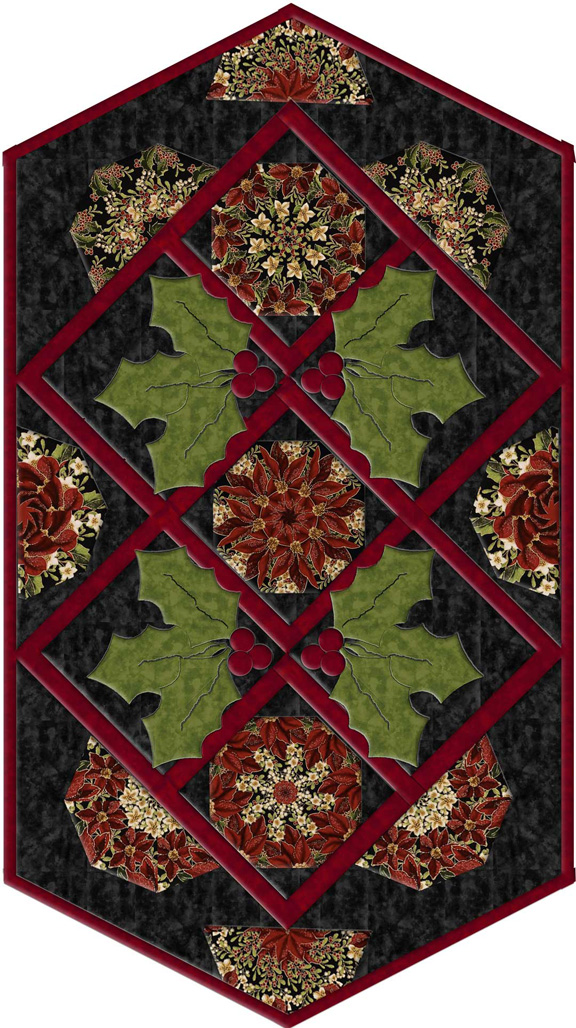 ONLY 3 ITEMS LEFT!
Units in box: 1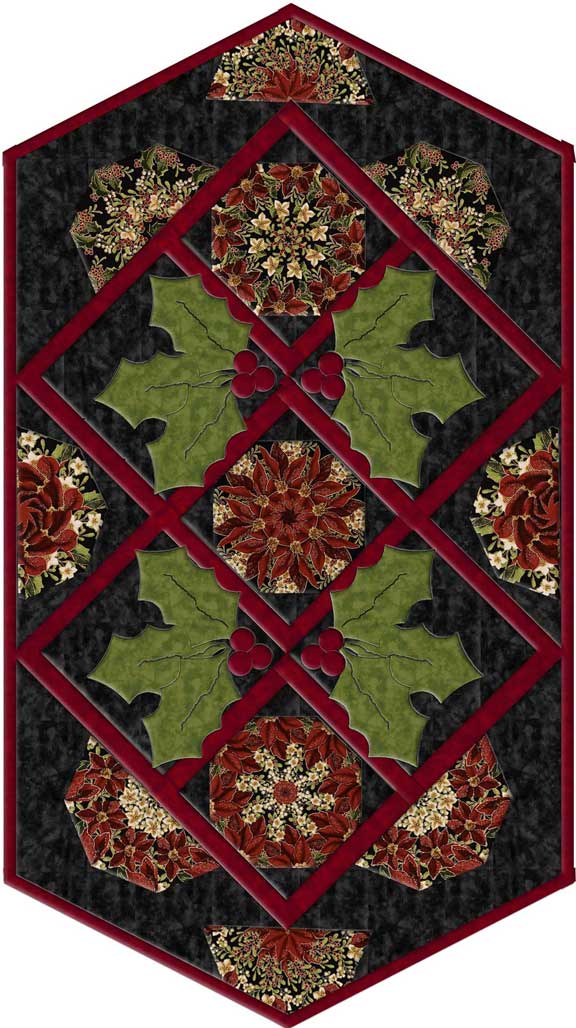 This Table Runner Kit features kaleidoscopes
cut from Holiday Flourish 8

designed by Peggy Toole for Robert Kaufman Fabrics they feature traditional Christmas poinsettias in rich colors accented with gold metallics throughout.

Colors include crimson, green and black.
Table Runner features seven Kaleidoscopes and a Holly Leaves and Berries applique. Kit includes 7 Precut Kaleidoscopes and the fabric to make the table runner as well as the pattern.
©AvalonBloom2015
Table Runner Finishes 69 X 29 Inches
Kit Includes:
7 Pre Cut Kaleidoscopes
Fabric
Pattern
NO Batting or Backing included.
© AvalonBloom 2018 - ALL RIGHTS RESERVED
Your Previously Viewed Items: