Twinkling Stars in Tula Pink Slow and Steady Kaleidoscope Quilt Top Kit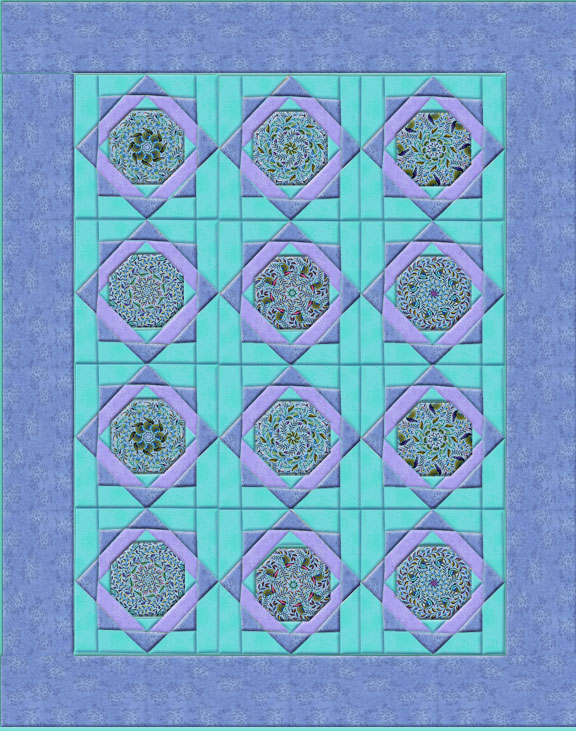 6 items in stock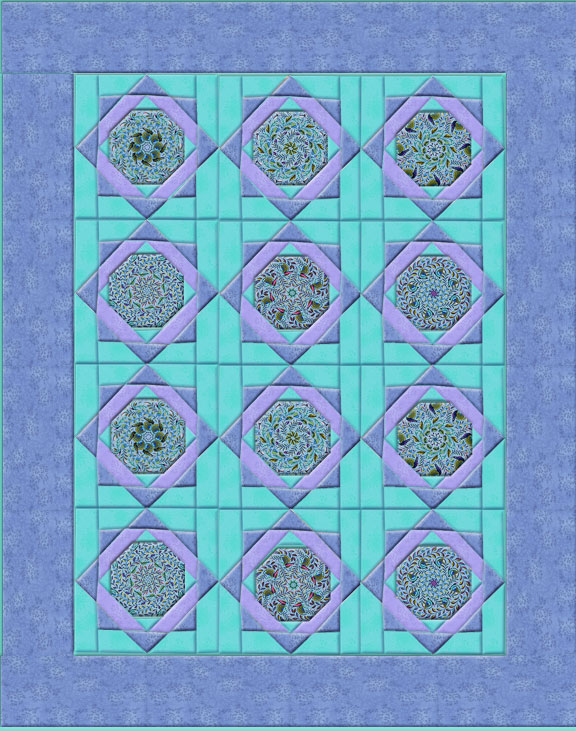 Twinklin Stars Double sized Quilt Kit with precut kaleidoscopes in Tula Pink's Slow and Steady.
Finished quilt measures 78 X 96 inches.
Tula's signature bright, bold, and saturated colorways with whimsical prints like these snails and vines, "don't brag about your lightning pace, for Slow and Steady won the race!" Colors include periwinkle blue, fuchsia, purple, olive, mint, and blue. Kaleidoscope fabric Pattern Pit Crew, from the Slow and Steady Collection by Tula Pink for Free Spirit Fabrics pattern PWTP086 color Blue Raspberry.
Precut kaleidoscopes are featured in eight point star settings. This kit includes everthing you need to make the top including fabric for the binding, along with cutting and sewing instructions . Batting and Backing are NOT included. Each kaleidoscope will be a unique Blooming Block©
12 Precut Eight Inch Kaleidoscope Blocks for the Double
Periwinkle Borders Fabric
LavendarAccent Fabric
Turquoise Frames Fabric
Binding
No Batting or Backing included.
© AvalonBloom 2022 - ALL RIGHTS RESERVED
Your Previously Viewed Items: