Holiday Flower Fairies Window Pane Lap Size Kaleidoscope Quilt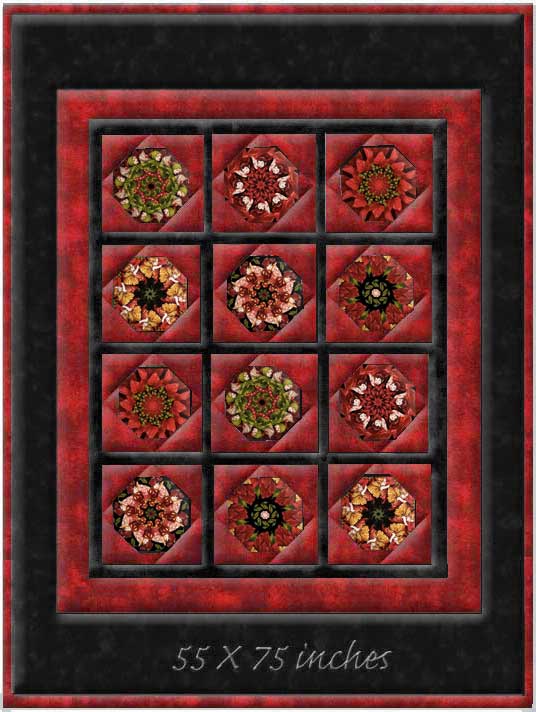 ON SALE!
Sale Price: $120.00
ONLY 1 ITEM LEFT!
Units in box: 1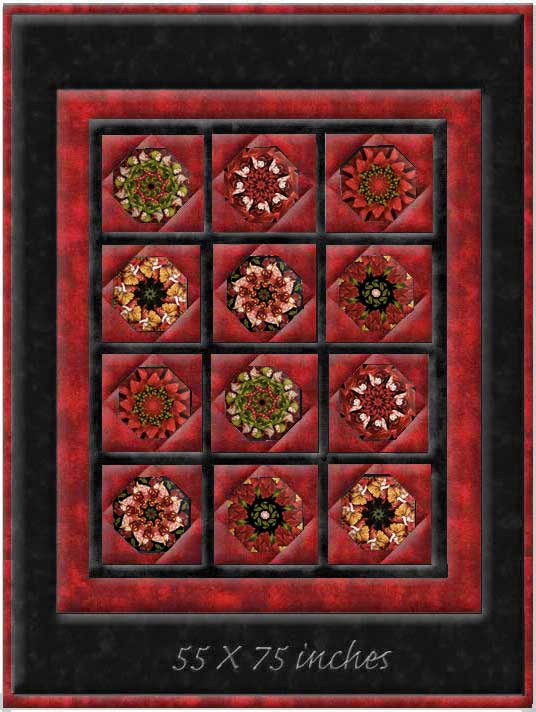 Lap Quilt finishes 55 X 75 inches and uses 12 pre cut kaleidoscope blocks. Kit includes:
Twelve Precut Kaleidoscope Blocks
Fabric for Black Borders and Frames
Crimson Background Fabric (includes binding)
The Kaleidoscope blocks are pre cut from Michael Miller's Holiday Flower Fairies. The magical flower fairies from the Flower Fairy books of beloved British artist Cicely Mary Barker live on today sure to warm the hearts and imaginations of children and adults everywhere. These friendly fairies perch on poinsettias as they make berry garlands dusted with gold metallic, and wait for Christmas morning to arrive! Colors include Crimson,White, and Hunter on a Black ground, lightly etched in Gold Metallic. About half the blocks will have fairies and half will have flowers.
Batting and Backing NOT included
Avalon Bloom ©2012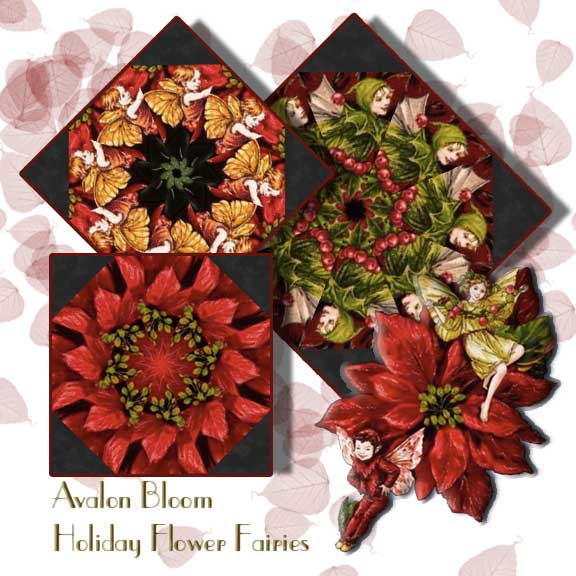 © AvalonBloom 2023 - ALL RIGHTS RESERVED
Your Previously Viewed Items: