Brassica Green Tapestry Kaleidoscope Quilt Top Kit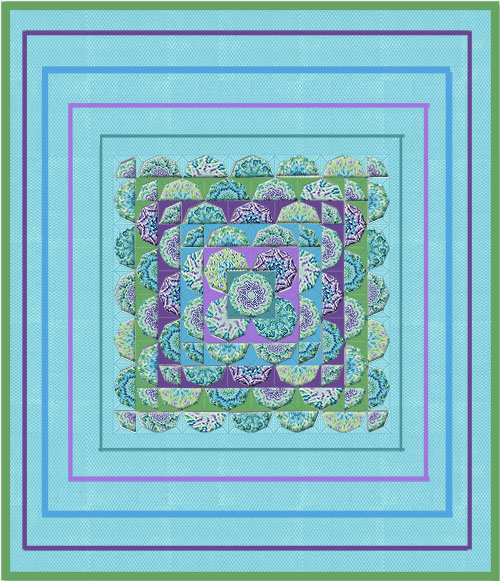 ONLY 2 ITEMS LEFT!
Units in box: 1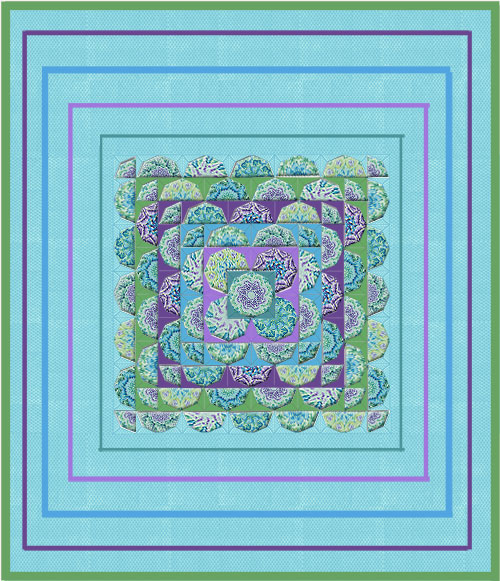 A Beautiful Tapestry effect created with precut Kaleidoscope Blocks featuring the

most decorative members of the Brassica family cabbages and kale. Create a stunning explosion of leafy splendor. Gorgeous colors make this design a show stopper! The colors include Sky and Azure Blue, Teal, Mint and Jade Green and Lavendar and Grape. Kaleidoscopes are precut from Brassica, from the Kaffe Fasset Collective by Philip Jacobs for Rowan Fabrics pattern PWPJ051 color green.

This kit includes all the fabric, pattern and 36 precut 8 inch Kaleidoscope blocks in Kaffe Fasset's Brassica for this Queen Size 90 by 108 inch quilt top. LapWall Hanging size is 57 X 57 inches. Backing and Batting are not included.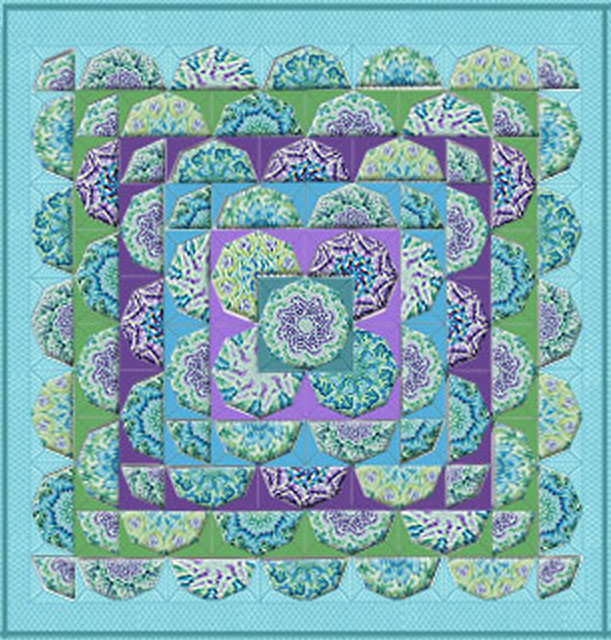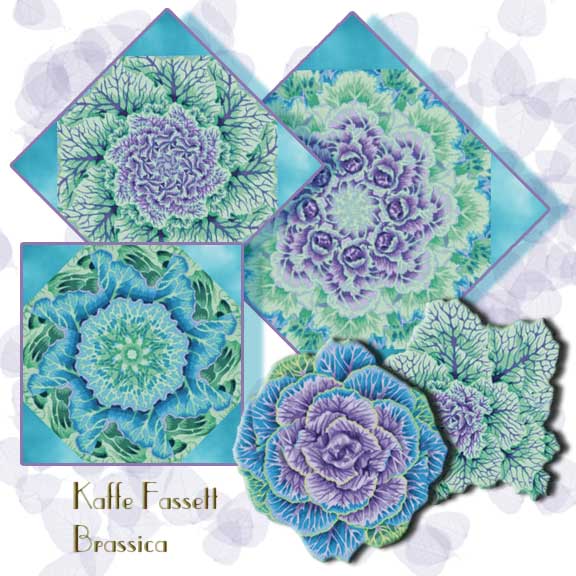 © AvalonBloom 2022 - ALL RIGHTS RESERVED
Your Previously Viewed Items: