Jasmine Kaleidoscope Quilt Block Kit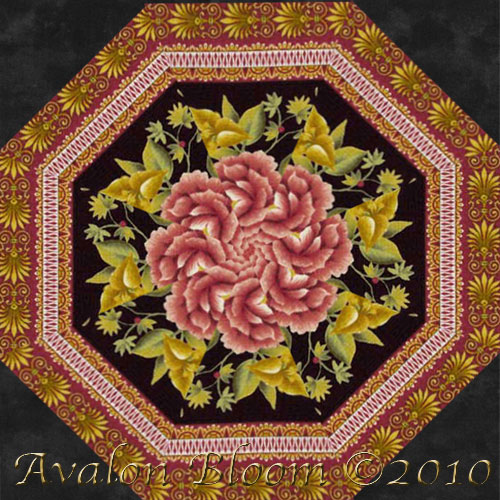 ONLY 1 ITEM LEFT!
Units in box: 12
Jasmine by Marianne Elizabeth for RJR Fabrics. Marianne is known for beautiful, fresh-picked, romantic florals. She studies vintage French fabrics from the 19th century, specifically damasks and florals. She then infuses her love of plants and gardening to create contemporary prints rooted in tradition. Marianne is also known for her use of color. "I use very rich, saturated colors that are alive, have depth, and sparkle," she explains. The result is a unique style that is sophisticated yet approachable, "casual elegance". Pattern 0558 color 02. The precut corners are included. This is a precut Kaleidoscope Quilt Block Kit to sew a set of 12 quilt blocks. Finished dimension for all blocks sewn together is 24 X 32 inches Each block measures 8 1/2 inches square when sewn. Each block in the set will be uniquely different due to layering the fabric in exact repeats to rotary cut them from 100 percent cotton fabric so there is no shrinkage or bleeding of colors. Our Blooming Blocks© are specially cut so that the centers lie flat and no bias on the perimeter of the block so it lies flat in your quilt. You can put these blocks together in a quilt in different ways. Illustrated instructions included

to complete

the blocks that even a beginner can understand as well as bonus instructions for dimensions to include these blocks in a King, Queen, Double, Twin or Baby Crib, wall hanging quilt as well as a Table Runner or Placemats.
© AvalonBloom 2022 - ALL RIGHTS RESERVED
Your Previously Viewed Items: