From Paris with Love Kaleidoscope Fan Table Runner Kit

4 items in stock
Units in box: 4
Perfect for Valentines Day,a sophisticated floral collection with soft ivory and stylish black.

Kaleidoscopes cut from Paris with Love by Lisa Audit for Wilmington Prints Fabrics,

Crimson Red, Wine, Fuchsia, Petal Pink and ivory with black snd green

. Fans down the center of your table. Kit includes 4

Pre cut

Kaleidoscopes and the fabric to make the table runner as well as the pattern.
Every set of Kaleidoscope Fans is unique and adorn either side of a unique focal kaleidoscope on the table runner.
This kit includes:
Four

pre cut

Kaleidoscopes

Fabric to cut and finish table runner top only.
Pattern
No batting or backing included.
©AvalonBloom 2015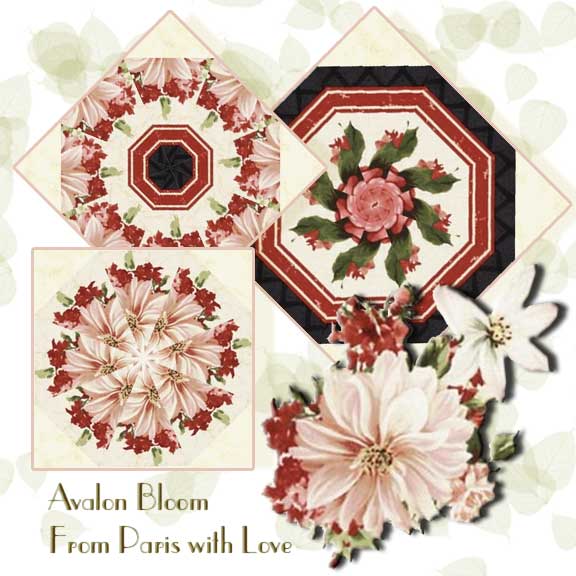 © AvalonBloom 2021 - ALL RIGHTS RESERVED
Your Previously Viewed Items: